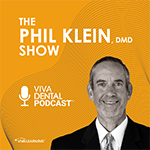 Series: VOCO America
Guest: Dr. Ronni Brown, D.D.S., M.P.H.
CE Credits: 0.25 CEU
Release Date: 10/2/2023
Regardless of where we practice, it is highly likely that we have patients that suffer from substance-use disorders. Many of us are faced with cases where severe decay, hyposalivation, and poor plaque control may be the result of depressant, stimulant or opioid misuse. Today we'll be discussing how to recognize the clues of a substance-use disorder from a routine oral exam and talk about how we can deliver safe and effective dental care for these patients. Our guest is Dr. Ronni Brown, a leading expert on substance-use disorders and its oral effects. Her research on the impacts of drug-use patterns on caries severity has garnered international interest. She is a best-selling author, published researcher, and clinician. Dr. Brown practices at the Sonoma County Main Adult Detention Facility.
Please
Log in
to take exam and earn CE credit.